Shipment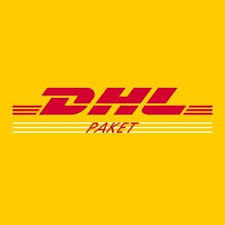 The prices stated on our page include VAT.
Our prices for packing and postage to all countries of the EU and Switzerland  refer to the price list of the DHL (otherwiese 15 EUR).We deliver free of charge within Germany over the value of EUR 25.00. Free carriage limit for non-EU countries is € 250.
Return 
You have the right to cancel this contract within fourteen days without giving any reason. If you like to return or complain about an article make sure to inform us within 30 days of receipt of the goods by email or letter.As soon as you have informed us about your return, you have 30 days to return the goods to the following address:
Samosata Manufacture
Dr. Paul Hans Müller
Löhe 45a
51429 Bergisch Gladbach
Please note that only unopened and unused products can be taken back. Make sure the seal on the products is not damaged before sending the products  back to us. This is not a requirement for the effective exercise of your cancellation right.
Please enclose our cancellation form with the return shipment, see below.
All payments that we have received from you, including delivery costs, will be refunded using the same payment method that you used in the original transaction, within 14 days at the latest. The repayment is free of charge.
The direct costs of returning the goods are borne by the customer.
Please contact us by e-mail or WhatsApp if you have any questions about complaints or returns: service@samosata-manufacture.com
Return form
Thank you for shopping at Samosata-Manufacture. We grant 30 days right of return on all shipping items. Please check the content and quality of the goods immediately after receipt.
Please note when returning the goods:
For customers only:
Please contact us (service@samosata-manufacture.com) and we will send you the link for the return form by email.
Please ensure a proper transport packing.
Please enclose this return form with your return, in order to speed up the processing.
Please return to the following address:
Samosata-Manufacture Dr. Paul Hans Müller, Löhe 45a, 51429 Bergisch Gladbach
Customer name:                                                   Reason for return (please tick)
       o          not ordered / wrong delivery
___________________________________                o          Item defective (please describe)
Invoice date: Invoice number:                              o          Misc
_______________, ___________________
I will send the following goods back (please enter quantities and package contents):
| | | | | |
| --- | --- | --- | --- | --- |
| Quantity | | Item description | | Item number |
| | | | | |
| | | | | |
Your message to us:                                                                                                     
Request (please tick)
O   Substitute delivery required                                  O   Refund required
For a refund by bank transfer:
| | |
| --- | --- |
| Name of account holder: | |
| IBAN: | |
| SWIFT/BIC: | |
The shipping costs can only be calculated once the item is in the basket.